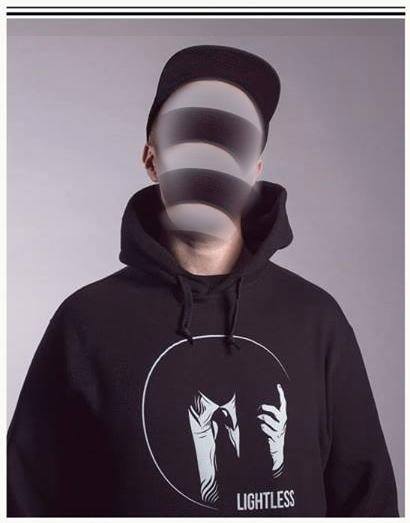 Fanu who?
I'm an electronic music artist from Helsinki, Finland, mostly known for my undying and ever-growing love for breakbeats, chopping beats, and working with samplers.
I'd call myself a self-employed artist and an entrepreneur – junglist, samplist, passionate DJ, record label owner, bassline-o-holic, avid music lover, breakbeat fanatic (oh, and also Ableton Live trainer).
HISTORY and my crush on breakbeats
I grew up in the rather dark and cold North of Finland.
I lived in a small countryside town where I didn't really have much to do. Luckily, when I was around 12 years old, things changed as I got to exposed to some early electronic stuff and I was blown away immediately. I recorded on cassette tape everything electronic I could hear on the radio. Soon I found myself trying to emulate the tracks I heard, sampling, layering and combining all kinds of different sounds. I recall making my first electronic music experiments around 1992 or so, and I have been on that road ever since. At an early age, I found out that music was my best friend and a world I could lose myself in for countless hours.
I heard a lot of house, dance, techno et cetera – but hearing breakbeats was so different. The flow of the rhythm was so different from all other types of music I had heard. Every time I heard a breakbeat, I felt blown away and I knew that'd be my thing. It always sounded so much better than the average four-to-the-floor beat I had been hearing until then. Fast forward to today: I'm creating modern breakbeat music with aesthetics that come from those days. More often than not, in the music that I write, there has to be some of that same breakbeat content that I used to hear because what blew me away back then was the breaks. The drums are the backbone.
INFLUENCES
My biggest influences back in the day were all the experimental acts of the nineties. In terms of ideas and soundscapes, I owe a great deal to Future Sound of London, Underworld, Source Direct, Photek, old Metalheadz crew, Dj Shadow, Dj Krust, Amon Tobin, to mention a few.
I know for sure that my surrounding environment – the dark, cold Finnish climate – has had (and still does) a huge impact on forming my musical creativity and identity. I always found a lot of inspiration in the dark and cold.
PERFORMANCES and broadcasts
I have been DJing internationally playing drum and bass for around a decade. I also perform as a live artist sometimes to represent my love for the breakbeat to the fullest, bringing together breakbeat music of various genres and tempos.
I like to keep the set varied: I play different styles and switch between the moods. As for playing live, it's a journey with different tempos and rhythms.
I also do a monthly drum and bass radio show with DJ Docius on Finnish Bassoradio every third Friday of the month at 8–10 p.m. GMT / 5–7 EST.
In addition to that, I also do a podcast series.
RELEASES
I have released five albums, several EPs and single releases, vinyl, CDs and digital. I'm fortunate to say that I've always stayed busy with music, and quite a bit of it has been released worldwide and on several labels since 2003. I've mostly been releasing my music on my own record label, Lightless Recordings, since 2006, to release the kind of breakbeat-driven music that I'm passionate about: deep, dark atmospheres and strong rhythms. See discography for full catalogue with sounds.
RIGHT NOW
My new album, Departure, came out on December 2, 2013. There's an instrumental hiphop LP as FatGyver in the works, and quite a bit of other stuff. I can't and won't stop, so there's always a lot going on. I do a radioshow once a month and I recently launched a podcast series.
I'm always programming beats, playing live and DJ sets wherever, I do Ableton Live workshops and give Live training, keep sampling everything that moves, spreading the sound and the love for the breakbeat – that's what's always going down.
Bookings: send an email to the address at the very top of the page.