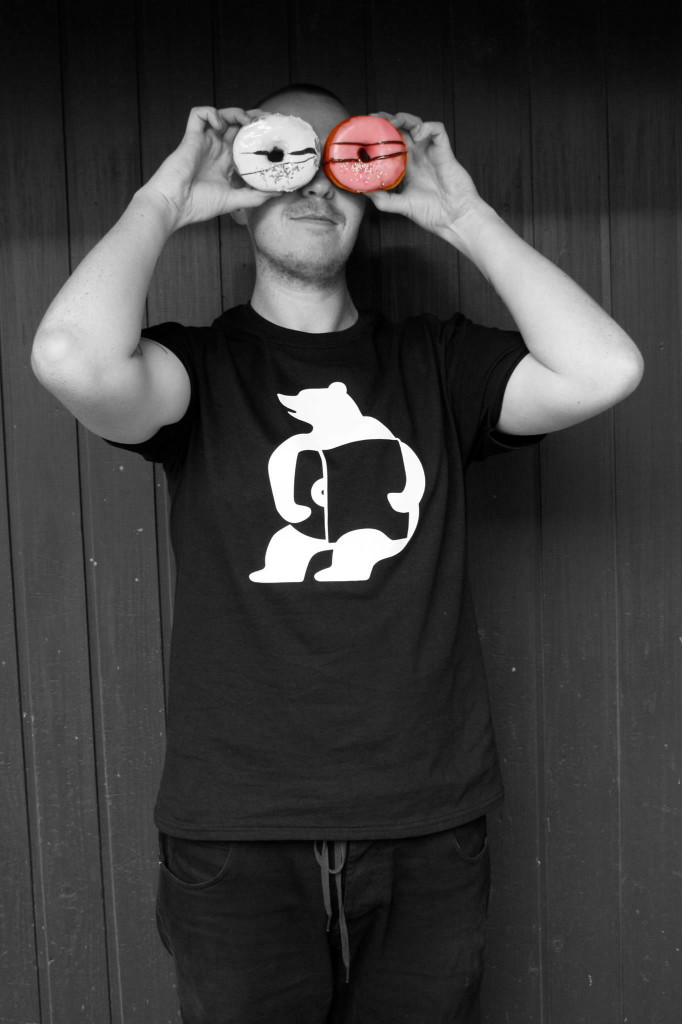 Fanu who?
An electronic music artist from Helsinki, Finland, mostly known for his undying and ever-growing love for breakbeats, chopping beats, and working with synths, samplers, and gear. A self-employed artist and an entrepreneur – junglist, samplist, passionate DJ, record label executive, bassline-o-holic, avid music lover, breakbeat fanatic, and an Ableton Live trainer.
Or, "the undisputed Scandinavian breakbeat master" or "moose hammer", as some have said.
HISTORY and love for breakbeats
Fanu grew up in small, quiet countryside town in Finland where music filled the void for him since an early age. Fanu started experimenting with music around 1992, starting with a melting pot of house, dance, techno et cetera – but hearing breakbeats changed everything, and today, Fanu's creating modern breakbeat music with aesthetics that come from those days. The drums are the backbone, whatever the genre.
INFLUENCES
In terms of ideas and soundscapes, Fanu admits owing a great deal to The Future Sound of London, Underworld, Source Direct, Photek, old Metalheadz crew, Dj Shadow, Dj Krust, Amon Tobin, to mention a few. Also, the surrounding environment – the dark, cold Finnish climate – had an impact on Fanu's inspiration, for it leaves a lot to be interpreted.
PERFORMANCES and broadcasts
Fanu's been DJing internationally, playing drum and bass for a decade, sometimes also performing live, bringing together breakbeat music of various genres and tempos.
He does a monthly drum and bass radio show with DJ Docius on Finnish Bassoradio every third Monday of the month at 8–10 p.m. GMT.
RELEASES
Fanu's released five albums, several EPs and single releases, vinyl, CDs and digital releases since 2003 on various seminal labels such as Subtitles, Offshore, Subtle Audio, Commercial Suicide, Columbia, etc., and collaborated with and remixed renowned artists such as Bill Laswell, Amon Tobin, The Kilimanjaro Darkjazz Ensemble, etc. Since 2006, Fanu's own label, Lightless Recordings, releasing breakbeat-driven music with deep, dark atmospheres and strong rhythms, has been the main home for his music.
See discography for full Fanu release history.
NOW
Lightless will soon be releasing a new 12″ + digital release.
At the moment, Fanu's got his hands on three album projects. One of them, "Talk To Strangers", an instrumental hiphop LP from his FatGyver guise, is waiting to get released on Redefinition Records, and the other two, called "Cinematic Sequences" and "The Owl Project" are album projects for electronic adventures.
Fanu's always programming beats, playing live and DJ sets wherever, doing Ableton Live tuition, sampling everything that moves, and spreading the sound and the love for the breakbeat.
Bookings: send an email to the address at the very top of the page.