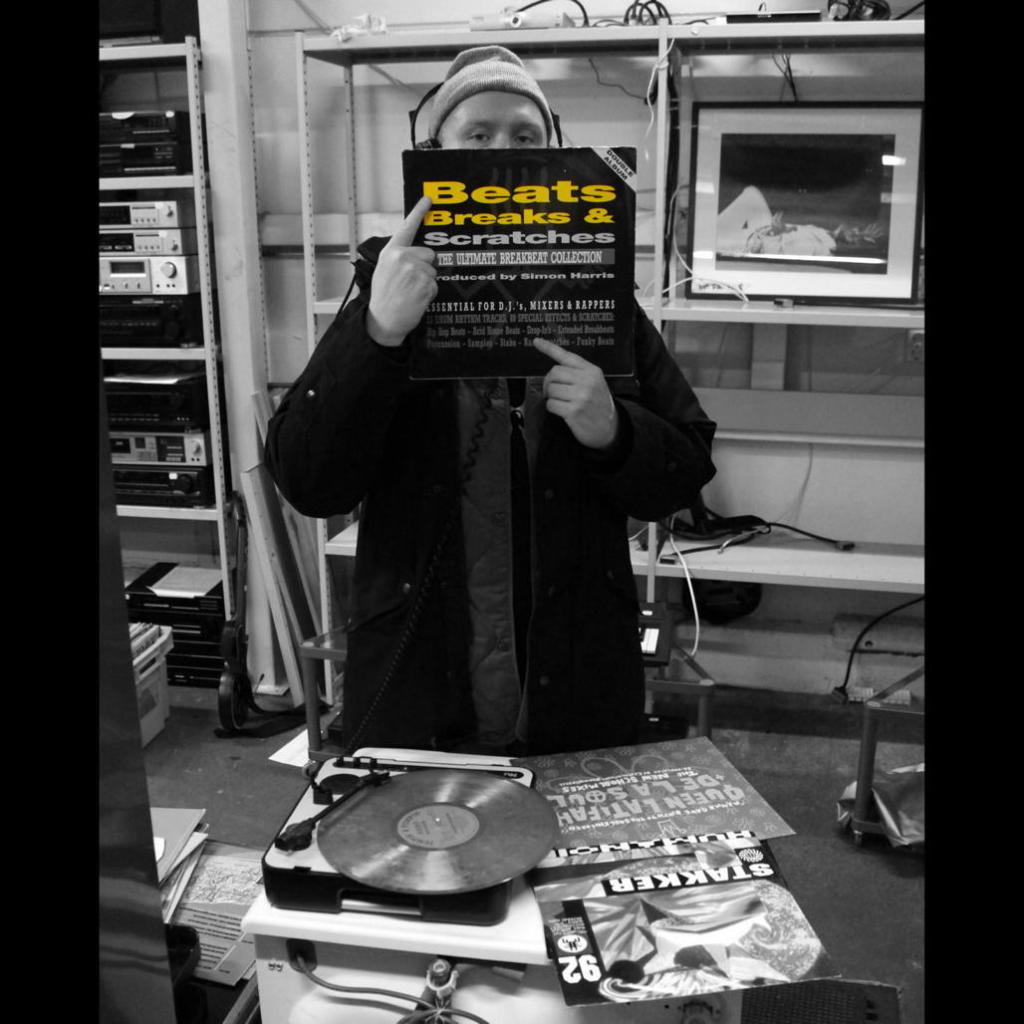 Who?
Fanu (aka FatGyver) [real name Janne Hatula] has ever stuck by his long standing passion for erratic and evolving rhythms since his first forays into drum n bass in the early 2000s. From his energetic breakbeat workouts in stand out drum n bass tracks such as the critically acclaimed Siren Song, through his crunchy hip hop productions as FatGyver, up to his modern day D&B experiments blending breaks and 808s inspired in part by the fresh influx of new rhythms such as footwork, his productions exude funk, a veritable mishmash of styles that have always stayed true to style and shied far away from standardisation.
-Lorna Smith / Inflect Bristol
HISTORY and love for breakbeats
Music filled the void for a young musical explorer who grew up in a small, quiet countryside town in Finland. Electronic experiments started around 1992 with a melting pot of house, dance, techno et cetera – but broken beats changed everything.
Today, he creates modern breakbeat music and hip hop whose roots are in those days.
INFLUENCES
In terms of ideas and soundscapes, The Future Sound of London, Underworld, Source Direct, Photek, old Metalheadz crew, Dj Shadow, Dj Krust, Amon Tobin, Cypress Hill, to mention a few, were responsible for shaping Fanu's musical interests. The surrounding environment – the dark, cold Finnish climate that leaves a lot of room for imagination – also had an irreversible impact on the musical inspiration.
PERFORMANCES and broadcasts
Janne's been DJing internationally, playing drum and bass for a decade, sometimes playing hip hop and downbeat, too, sometimes performing live, bringing together breakbeat music of various genres and tempos. After hosting a radio show on Finnish Bassoradio for almost three years, he kicked off a podcast series of his own to represent the breaks-and-beats music he's fond of.
RELEASES
Janne's career spans six full-length albums, several EPs, single releases, vinyl, CDs and digital releases since 2003 on various seminal bass music labels such as Subtitles, Offshore, Subtle Audio, Commercial Suicide, Columbia, etc., and collaborated with and remixed world-renowned artists such as Bill Laswell, Amon Tobin, The Kilimanjaro Darkjazz Ensemble, etc.
Since 2006, Fanu's own label, Lightless Recordings, releasing breakbeat-driven music with deep, dark atmospheres and strong syncopation, has been the main home for his music.
RECENT
The much-awaited FatGyver hip hop debut release, "Talk To Strangers", was released on Redefinition Records on Feb 10. The album was listed under recommended music on iTunes US and Bandcamp front page on its release day.
Lightless released a new Fanu plate (feat. Coleco), LIGHTLESS007, following LIGHTLESS006 that came out in September 2014.
Fanu remixed Amon Tobin's "101 South"  soon after doing a DJ mix for Ninja-Tune-run Solid Steel. The recently-launched "Oh-So-Random" series of EPs saw its second installment, much on the 160 BPM tip.
In the pipeline, there's a new FatGyver album cookin' (+ a finished EP waiting for release), a non-genre album brewing, mastering happening for international clients – all things music 24/7, that's what's up.
See relevant social media links on top right to keep up.
Bookings / contact / hatemail / bacon recipes: fanusamurai@gmail.com