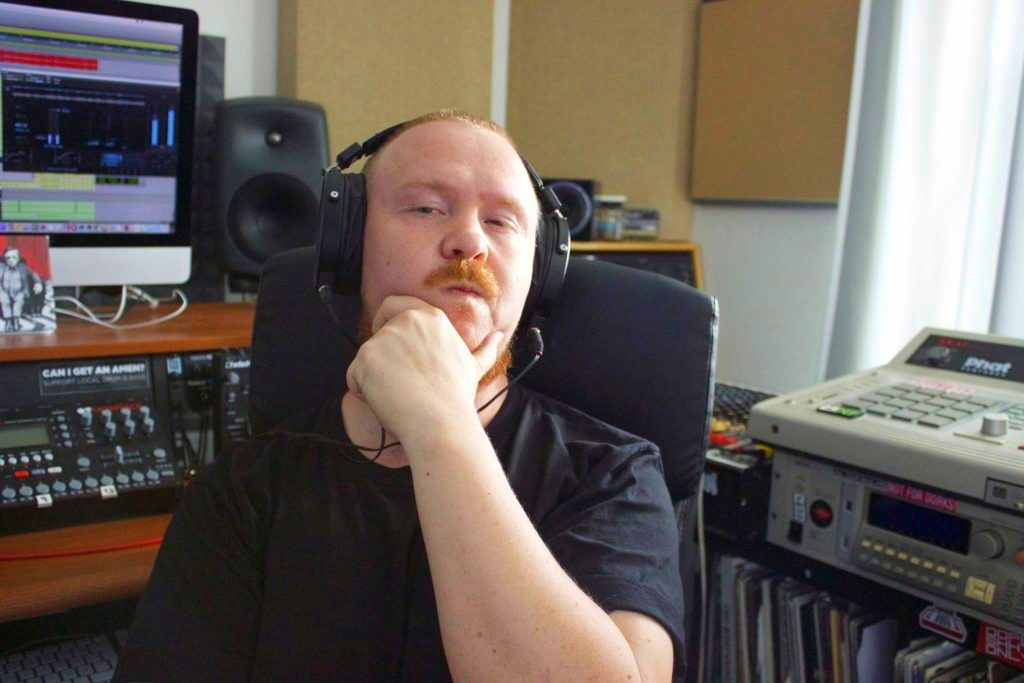 My name is Janne Hatula. I'm from Espoo, Finland.
My artist names are Fanu for drum and bass, jungle, and bass music, and FatGyver for hip hop.
I'd call myself an entrepreneur – a mixing/mastering engineer (my main living), producer, and DJ. I'm also an official Ableton certified trainer.
I've been making electronic music since 1992, loving drum and bass / jungle, hip hop, and related styles pretty much as long as I can remember.
I've always loved dope beats and organic-sounding electronic music, and for that I can thank 90s D&B and hip hop and their rich sample-based vibes.
As for some strong influences from back then up to today: The Future Sound of London, Underworld, Source Direct, Photek, Metalheadz, Dj Shadow, Dj Krust, Amon Tobin, Cypress Hill…and many more.
Where should you go to check my music? Bandcamp or Soundcloud, for instance. See Spotify links on the right column.
I've been releasing plenty of music for around 15 years on various record labels. 2006 saw the beginning of my own imprint, Lightless Recordings, which focuses on just the type of drum and bass that I grew up loving – with some modern spice thrown in.
I've been doing drum and bass as Fanu for a long time, and I make instrumental hip hop as FatGyver and run a small hip hop imprint, Phatventures.
In terms of other labels, these days I'm mostly busy with Metalheadz and Straight Up Breakbeat (find releases in Discog page).
I've been DJing internationally spreading the breaks and beats vibes for over 10 years, and I probably have a few hundred shows under my belt (Europe, USA, Russia). I love DJing and putting the work in behind the decks. You can find plenty of mixes (podcasts + radio shows I used to do) under the mixes tag. The podcasts have their own section.
These days, in addition to making and releasing music, I'm busy mixing and mastering music for producers around the world, and that's my day job. I also do a bit of software controller / UX work for Loupedeck.
I'm proud to call myself an Ableton Certified Trainer, which means I'm very proficient with Ableton Live and have Ableton's official approval for it, and I teach people how to make music with it.
Music tech and matters relating to production and productivity are close to my heart, and you can find me active on my Patreon page. You will find posts of that nature on the music production page.
Seems I'm addicted to posting about music stuff on Instagram as well as tweeting.
Big shouts to companies supporting my work: Audeze, Universal Audio, Melda Production, Izotope, and Ableton.
As for social media: see the banner on top right.