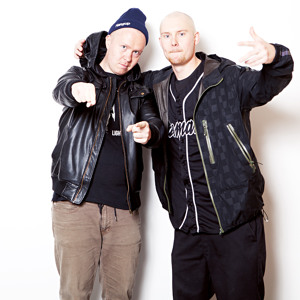 Here's the archive of D&B radioshow by Fanu & Docius on Bassoradio on June 15.
I was joined – permanently! – by DJ Docius, my long-time friend and partner in d&b crime.
Actually, we were part of the very OG Bassoradio crew back in 2006 when it started.
Our show was later on left out of the schedule when Bassoradio moved and their daily schedule didn't run after 10 p.m., if I recall correctly, and our show was always at 10–12 p.m.
Feels good to reunite once again!
01. Blu Mar Ten – Futureproof
02. Skitty – Steelers
03. Skunk Anansie – Secretly (Optical remix)
04. Seba + Paradox – Time Starts Now
05. Stranjah – 40 Days
06. Resound + Loxy – Civil War
07. Klute – Acid Rain
08. Asylum – Da Bass II Dark
09. Lion of Judah – Emperor Selassie I
10. DJ Trax – Space Is The Place
11. Future Forces & Dj Kane – Morpheus
12. Defo – Moral
13. Klute – Saviour
14. Mineral – Spider (Naraka remix)
15. Bulletproof – Funkthief
16. Bad Company – Sentient
17. Verb + Devastate – The Killzone
18. Trace + Nico – Amtrak
19. John Rolodex – Box Of Snakes
20. D Bridge – Mourning Dawn
21. Social Engineer – Her Sense
22. Scape – Earthling
23. Jonny L – PBX
24. Ed Rush + Fierce – Locust
25. Freestyles – Musically Dope (Ganja Kru remix)
26. Stranjah – Fukk You
27. Nemesis & Dj Kane – System (Optical & Fierce remix)
28. Aphrodite – Bomber
29. Cool Hand Flex – Ya Buzzin
30. Kemal + Sinthetix – Ultraviolet
31. Multi Flex – Time Lapse
32. Todd Terry – Blackout
33. Trace & Nico – Squadron
34. Seba – Special Ops
35. Polar – High Voltage
Comments
comments