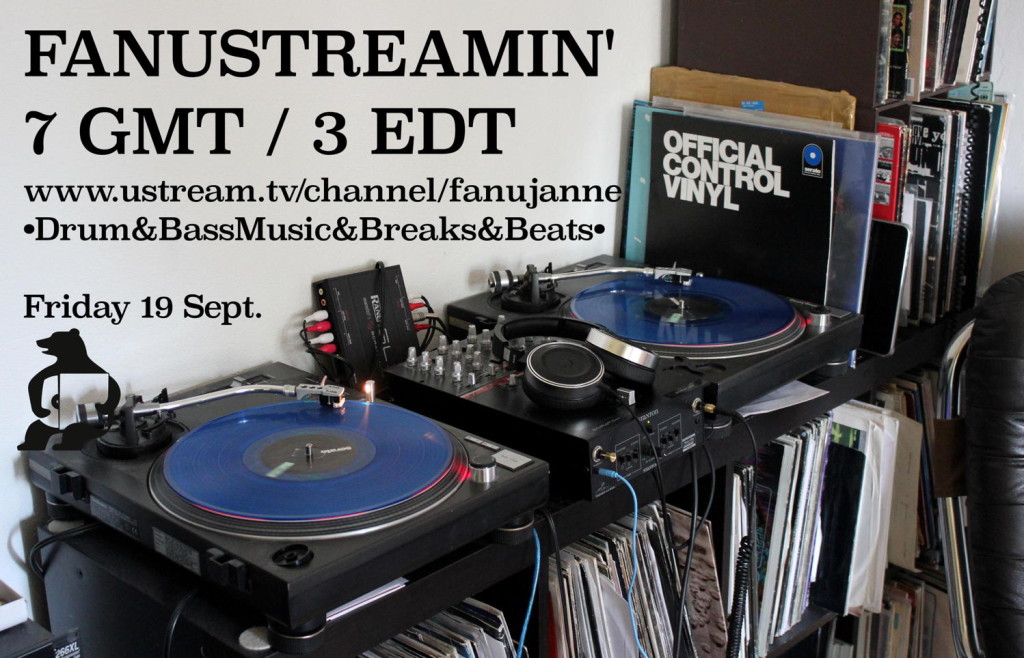 Will be doing a live uStream DJ set from my crib TONIGHT (Friday 19 Sept.)
So basically it's a live podcast. You only need a browser to tune in – no extra apps or gimmicks is needed…just click on the link!
http://www.ustream.tv/channel/fanujanne is the channel.
Will begin around 7:00 GMT / 3:00 EDT / 22:00 FIN and play for maybe a hour and a half or so. Planning on getting a little drunk and getting some mixing in!
So if dnb / jungle / bass music is your thing and you ain't got anything better to do on a Friday night, get a few brews ready and tune in!
Won't be speaking on this one, and no tracklist coming…but you can actually participate by commenting on the page with your Facebook profile.
I'm not sure if I'll be archiving these, so don't count on that – we'll see!