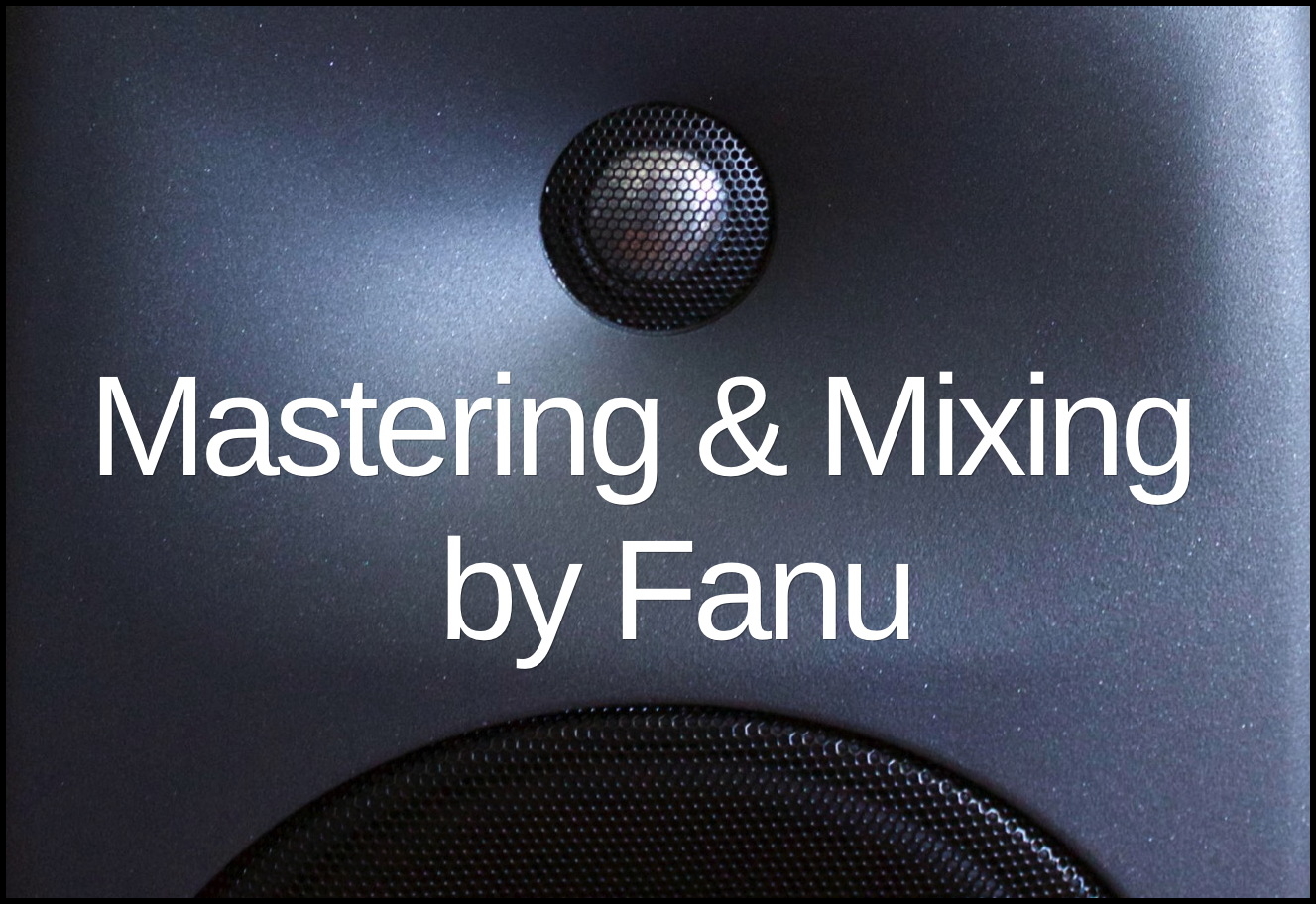 ⠀
RATES for 2020
MASTERING


Turnaround 3–8 days.
Free revisions as long as the mix doesn't change.
For new mix with new settings: €15 surcharge / export.
€47 / song

STEM MASTERING


Mastering from up to 8 tracks of the song.
€60–90 / song

MIXING + MASTERING


Mixing and mastering the song from all submitted tracks of the song for maximum engineering flexibility and ideal end result. No track limit.
€100 and up – contact for a quote

MIX + MASTER + VIDEO


The song is mixed and mastered from tracks/stems, and an explanatory video documenting everything about the process is made.
Contact for a quote
Mix/master review (with no mixing/mastering)
An in-depth video service with commentary telling you how your mix or master stands in comparison to commercials ones and how it could be improved.
€50
Constructive criticism on a song
An in-depth video service with commentary.
€50
General audio engineering / consultation / audio restoration.
Contact for a quote
Mixtape mastering/leveling
€20
Additional versions (bounce from new mix / vinyl version / Spotify) etc.
€10 / export
Tracks export from finished mix
€20
IF YOU ARE IN EU, YOUR LOCAL EU VAT IS ADDED.
Contact regarding batch discounts.
Payments accepted: credit card, Paypal, IBAN.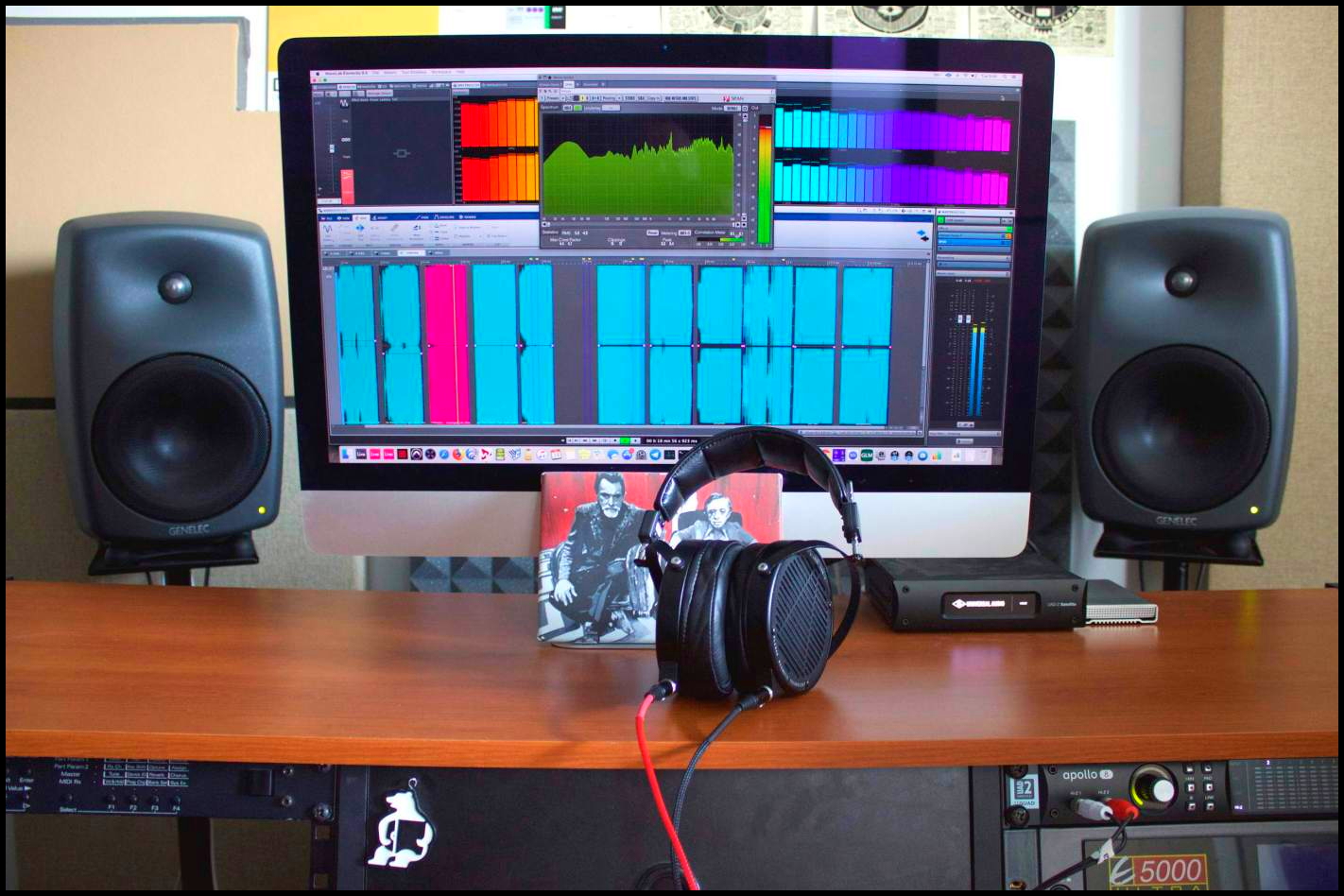 MASTERING & MIXING SERVICE
A premium-quality mixing & mastering service by Fanu.
Services offered are mastering from a stereo file, stem mastering from main stems of the song, as well as mixing and mastering from all tracks of the song.
All genres are accepted – expertise being in rhythm-based electronic music (bass music, house, hip hop, D&B, techno, trap, etc).
A full-time business since 2015, mixing & mastering by Fanu has worked on 2000+ songs by a worldwide client base so far.
Works have been featured on releases of labels/artists such as Pete Rock, Luke Vibert, Octo Octa, Metalheadz, Redef Records, John Summit, Defected Records (Beatport position #1), Straight Up Breakbeat, Translation Recordings, Out Of Fuel, Resound, Desto, Recue, Barry Beats, Dday One, Bassboy, Thelem, Van Ives, and many more similar artists and labels.
It is guaranteed your song will come out the strongest it can be, and it will stand up to commercial songs and competition.
The work Fanu has done backs this claim up (see Facebook reviews and bottom of this page for feedback).
EU COMPANY ID: FI27323758


HISTORY & EXPERTISE
Fanu has been making and listening to music for 30 years, always producing and mixing his rich catalogue of music spanning hundreds of songs, which slowly lead in him becoming an expert in mixing and mastering. Having listened to music attentively for over 25 years, Fanu understands the music and how it is supposed to sound.
Your song will be polished up to meet commercial standards with state-of-the-art tools and professional audio understanding.
Many songs by aspiring producers mastered by Fanu have been signed right away to record labels impressed with the end result. Several labels trust their music with Fanu's treatment prior to release.
Client satisfaction is guaranteed – or there will be no charge (certain rules apply: contact for more info). Hundreds of songs are handled every year, and unhappy clients are extremely rare.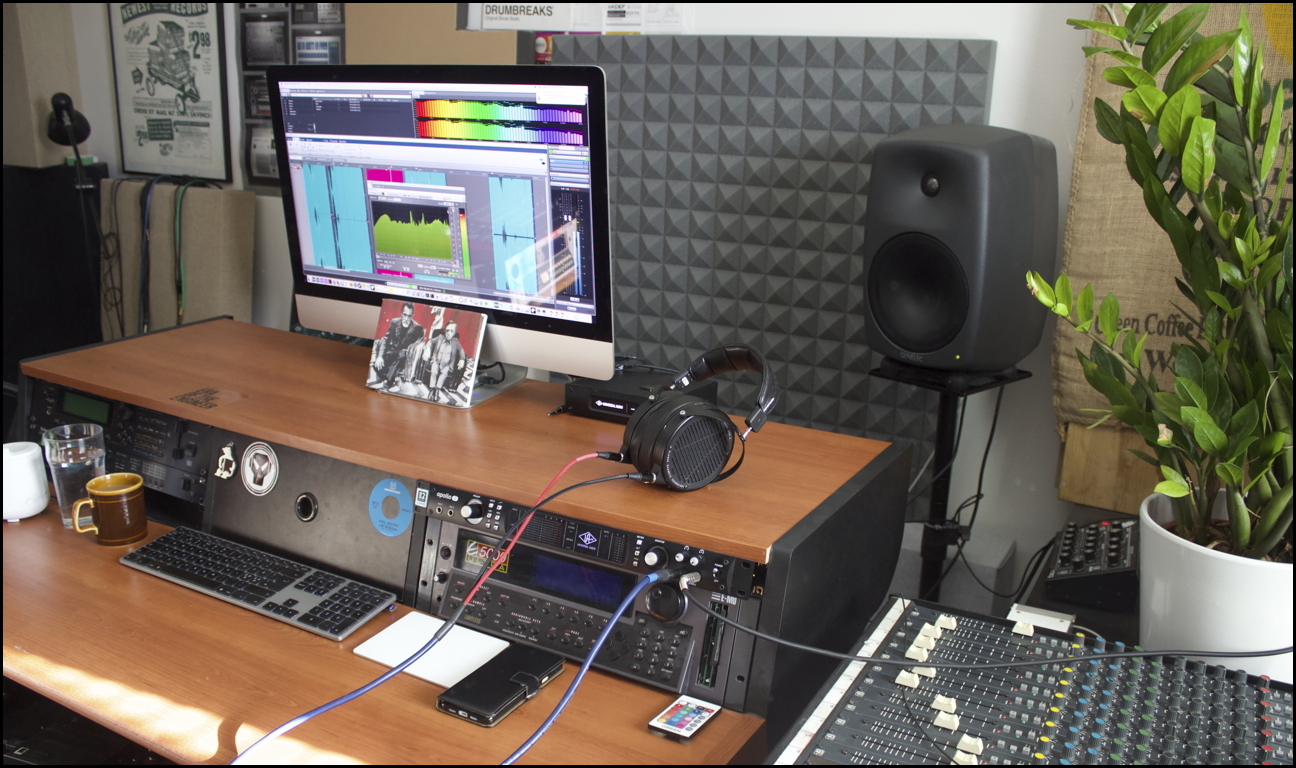 TOOLS
Monitoring is done using both Audeze LCD-X headphones that rank among the best headphones in the world – as well as with room-calibrated, full-range Genelec 8350 monitors in a treated studio room. Songs are treated against and compared to strong commercial references (which can be provided by the client).
Mastering is done using the best modern tools available, many of them analog – e.g., full Universal Audio range, Slate Digital, Acustica Audio, Izotope, and other highly regarded analog tools.
Presets are never used – every case is 100% human operated and tailored from start to finish.
Mastering By Fanu is supported by Audeze headphones, Universal Audio, Izotope, and Slate Digital.

WHY FANU?
Mixing and mastering market is huge – so why choose Fanu?
Satisfaction is guaranteed.
30 years of making, listening to, and studying music and "sound science" is a long time. Fanu is a veteran when it comes to being analytical with sound. Fanu's success rate as an engineer is high (see public testimonials).
In case some shortcomings in your submitted premaster are heard, you will be given suggestions to correct these for an ideal mastering end result – for free.

TO SEND MATERIAL:
Contact via email.
If you want to go ahead and initiate the process and ensure booking (songs are processed in the received order):
• For mastering: Send a link to an uploaded .wav/.aiff file with no limiting on the master. 24-bit, 44.1KHz is preferred, but this can be based on your preference.
• For mixing: Send a link to uploaded tracks (24-bit, 44.1KHz or higher). Wetransfer is preferred for file transfers – do not use Google Drive unless all is zipped up. Name all tracks in a relevant, informative fashion.
• Leave some headroom – any headroom is fine as long as peaks are not hitting zero (file will be auto-leveled in the chain to provide headroom).
Got any questions / want to discuss a deal? Email.
Call? +358456718221.
Some audio examples on Soundcloud (page is not actively updated – feel free to contact for audio examples).
-Master sounds hot! (Pete Tong)
-Just got back from NYC. When I was up there, I showed a couple producers and engineers your Wavelenghts mix and master, and they were blown away! On his monitors at his studio, the track sounded DIVINE!
-A little update after the last tune you mastered for me. I received very nice feedback from the ones like Technimatic, Makoto, Utah Jazz, BCee on this tune.
-It's getting a release. I'm really glad I found out about your service, my music is getting picked up by a lot of big names in the scene since you're helping me out with mixing and mastering
-Not gonna lie. The mastering you did for me was amazing and it made my track (released under different alias) end up on a label and for sale for the first time for me. The label owner asked for the unmastered version, but decided to keep yours and declared that you did a good work. I just got a mail a few weeks back declaring how much money I can currently collect.
-Janne!!! Thank you so much! Dude!!! My tunes knocked a bunch of art of the walls at the venue last night! Sounded great and everyone complimented me on the ridiculous sub bass! Thanks a million for the mastering and the quick turn around 🙂 now I just have to send these things out to some heads and see if I can get em put out!
-I'm absolutely blown away by what you have done to the track – THANK YOU! I've listened to it at home through my studio monitors and it sounds perfect so no alterations required! Amazed by how you have made the guitars sound – they have a real ring to them now which is what I was looking to acheive. The sub is ridiculous (in a good way!) it had the floor shaking.
-Personally I think you've outdone yourself. The tunes sound like one story, it has a phat round touch and it should cause damage on the floor.
-I had a listen to both on a few different set ups and they sound great – cheers! 100% happy with the first song – your version sounds more balanced and present, and the kick feels like it hits better, great work, thanks! The second one improved significantly – I can see how mine felt too muted and you've brought everything out much more nicely, and your kick feels tighter!
-This is exactly what I was looking for!
It sounds fit as f* on the bigger soundsystem we have available at our little hideout. Terrific job!
-Label was impressed with the master and will use that one!
-Many thanks man, my EP is going to sound much better now and I feel like it's worth making music again because I can get the engineering to an acceptable level. Feeling optimistic about getting noticed by bigger labels.
-Just had a listen and this is sounding a lot better! The high end 'rings' less and sounds more crisp. The low end seems more controlled and the kicks seem to punch through a bit better. Overall loudness / dynamics are good too, nice! What did you do to it?
-Very impressed with the quality of Fanu/Janne's mastering service – definitely added an extra level of power and definition to the track I sent him. He was also very helpful with tips on how to improve my mixes in future. Highly recommended.
-Fanu's advice is excellent, extremely helpful. It's the most detailed feedback I've ever had.
-Shout out to FanuJanne for the quality mastering treatment on my tune called "Acid Hop"! Simply FATTER!
-Thanks for the masters, they really improved things. Can't beat that analogue sound. Tighter low end, polished highs and gelled together nicely. Big up!
-Thanks for your mastering service and mixing tips! Just had a response from a label, debut release on Sept 28th!
-Incredible work. I'm really interested in what you did to it.
-I've had a very good experience with Fanu's mastering service over the last week. I made an electro remix track which is not the typical music Fanu works with. Nevertheless, he delivered a very satisfying master.
It was a very valuable experience for me to have my track mastered by him, because his first mastered versions of my track revealed some sketchy parts in my mix down that I had not yet heard myself. It took me a few tries to get the mixdown right and Fanu was very cooperative in the process, sending me different masters with minor changes until we reached the final result. He his always very fast and professional with his responses. Highly recommended. Thanks man!
-Thanks very much for the work so far, the tunes are definitely sounding more solid with your efforts and I am learning based on your suggestions.
-Your input on our tunes a year or two ago was very helpful, and i'd recommend you for sure. We were going to send you some more stuff recently but then it all got signed haha.