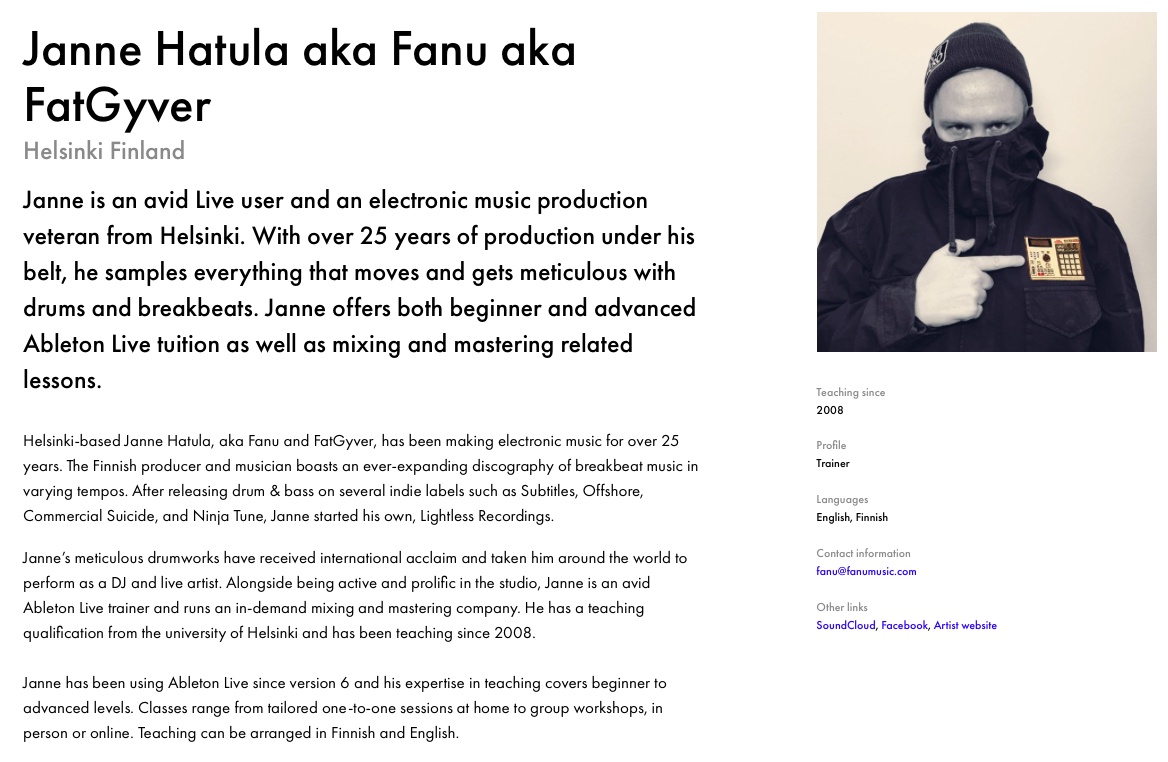 I am the official Ableton Certified Trainer of Finland (certified by Ableton in Berlin in 2016).

CONTACT ME about rates and availability.

I give tuition via Zoom to students all over the world and in person at my home in Espoo, Finland.

I have been making electronic music since 1992 and am an expert in making electronic music. I love teaching it to students of all skill levels ranging from newcomers and hobbyists to advanced music-makers.
I also have an official teacher's degree from the University of Helsinki. My teaching experience from over 10 years is extensive and covers most age groups.

Also see my 9 hours of Ableton basics and Ableton advanced video content on my webshop.