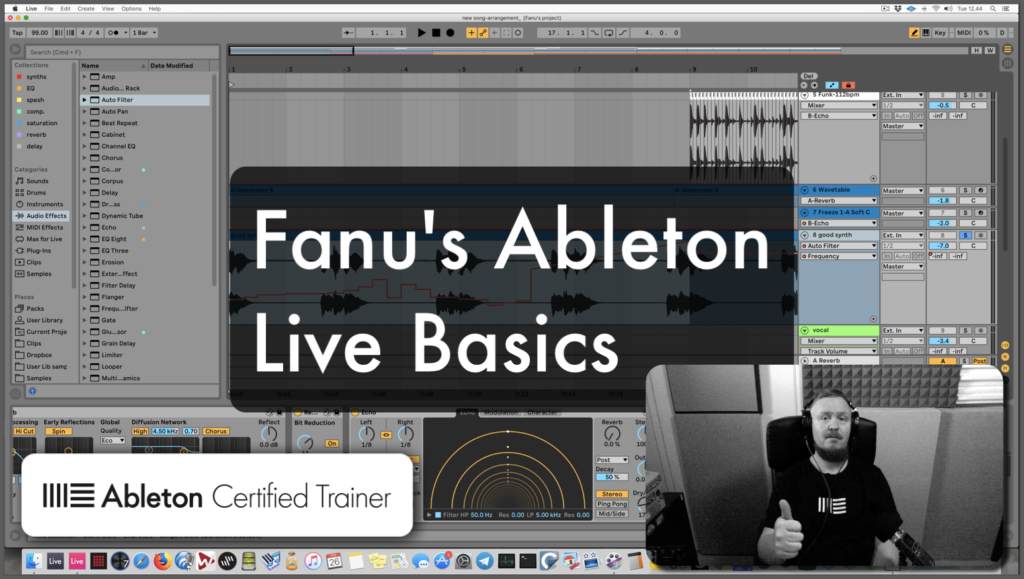 Ableton Live Basics video course
My Ableton Live Basics video course is AVAILABLE NOW.
🔹BUY AT: https://fanumusic.com/shop/ 🔹
There are two options:
• Video only (4.5 hours)
• Video + one hour of personal tuition / assistance (via Skype etc.)
As you know, I've been making all my music with Ableton Live for many years now, and I'm also officially an Ableton Certified Trainer.
I wanted to make this video to help YOU, too, to grasp how Ableton Live works and make music with it.
This video covers a 4.5-hours long session that first covers the main tools and techniques and then records the song from Session to Arrangement.
See the product page for full listing of topics that the video covers. I drop many little tips and tricks and thoughs between the main topics, too.
(NB: This is NOT a video about songwriting; this is a video that helps you use a very popular music-making software).
Video is suitable for both beginners as well as more experienced users who want to learn how to use Ableton Live.