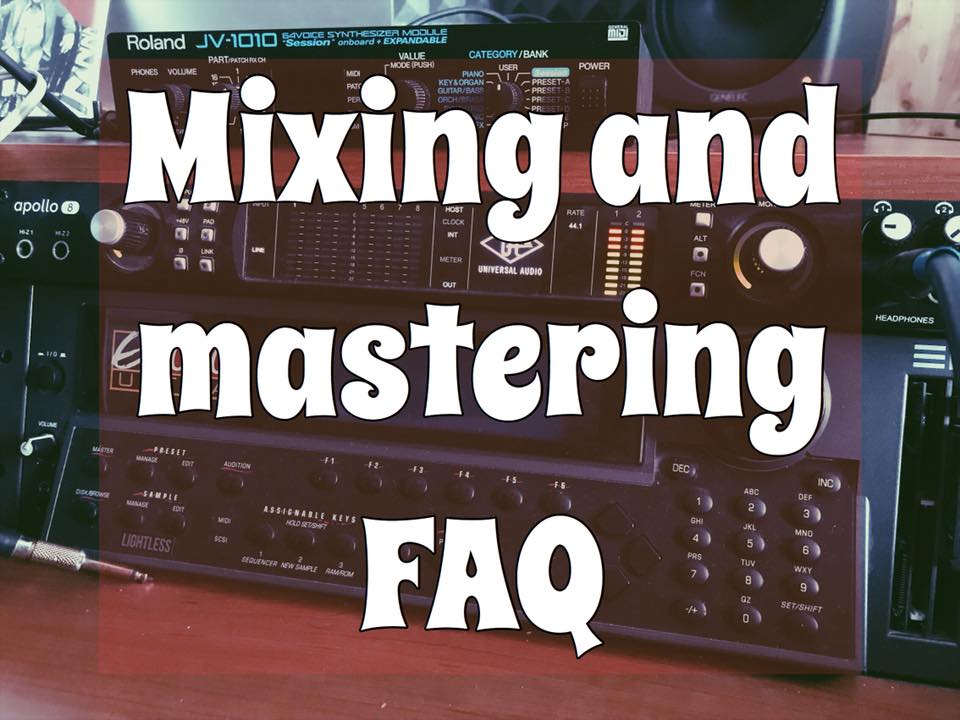 Mixing and mastering service FAQ
I get quite a lot of DMs and email about certain questions, so I thought I'd make a FAQ here to possibly ease up some DM/email action.
I'll add a few other things and general claims and address those.
• What are your rates?
I've tried to make this unbelievably easy to find, and it's the #1 Google hit for "fanu mastering".
https://fanumusic.com/mastering/ always has the latest rates.
• What is "VAT" and do I have to pay that?
It means Value Added Tax and it's a tax system for services in EU. I run a registered business and have to charge VAT of your country if you 1) live in EU and 2) do not operate a business yourself. I do not charge VAT if you do not live in EU.
E.g., I do not charge US clients any VAT.
• There is the rate for mastering, as well as mixing + mastering, but not just mixing, so what's the rate for that?
I provide a full final product. If it was "mixed only" Continue reading Mixing and mastering faq →