(words: Fanu + Fistfunk / pics: Ville Myllymaa)
Thursday.
April 26.
9:52 a.m.
I'm working on some black coffee to nourish the body and the mind.
I'm to write some interview questions for mr. Fistfunk to unravel who he is, how he feels about drum&bass, why we haven't heard of him before, what he likes, and so on.
He first came to my attention maybe two, three years ago as I happened to get some of his music (I think it was the track "0001" that's now on his EP) from Trisector (Med School etc.) as we were living in the same flat. As much as it may sound like a cliché, I was blown away, to say the least, as I'm always on the lookout for something fresh in the world of breakbeat drum and bass.
I'm quite tired of some super-crazy edits by now and I much rather prefer a little more subtle breaks with dope drum sounds (think of Danny Breaks and Fracture, for example) – just like in Fistfunk's case. Coming up with drum sounds you haven't heard in d&b before is a big plus in my book – and it's not that hard, actually, so we should all be trying. Let's give that Amen a break (pun semi-intended)?
Anyways – let's get these questions on.
To those with a pretty short attention span, I'll say all the Fistunk EP audio can be found at the bottom of this blog post, so jump there if you feel like cutting straight into the badassness.

FANU:
Introduce yourself. Name, age, shoe size – whatever you want to tell us.
FISTFUNK:
Hello! My name is Timo Kari, I'm 26 years old and my shoe size is 45-47.
I'm a nice guy and I like music and stuff.
FANU:
Big shoes always mean big….breaks!
You knew I'd be kicking it off with a classic question: when did you get into d&b? How?
Also, feel free to elaborate on how you got into making music in the first place. You definitely don't sound like you started making beats very recently.
What elements led to the birth of Fistfunk? History lesson time here.
FISTFUNK:
My first memories from really starting to get into d&b have to do with hearing a mix that my brother recorded from the radio in 1999 (Dj Dizzy on Radio Mafia). I loved the first track on that tape and it was on repeat for quite a while.
A few years later I found out that the tune in question was "Atlantis" by LTJ Bukem. If I remember correctly I think that the second track was Pharaohe Monch's "Simon Says" (Roni Size & Dj Die remix). It would be awesome to find this tape again.
I also got sucked into music production around this time and it was by accident, in a way. When I started, I was just fooling around with some music software, but after having done this for a couple of years, I realized that I was kind of addicted.
I had a bit of a crisis with my music hobby a couple of years ago and the result of that crisis is the Fistfunk EP. I copied the name "Fistfunk" from a track title on some old d&b compilation CD. There is no other reason for this name choice other than that I simply thought it sounded pretty good.
FANU:
Let's hope they're not going to chase your ass for that!
Let us know about some tracks that played a major role in shaping your taste for d&b. Tell us why you liked them and all that jazz.

FISTFUNK:
Tight/fat breakbeats at any tempo – no matter what music style – I will dig it.
It has always been like this. As a teenager, I fell in love with the breaks of 90s hiphop/triphop, and after hearing break-oriented d&b, I fell in love with that, too.
If I have to mention tracks, I will say that Photek's "Ni Ten Ichi Ryu" is still at the top of its game when it comes to break production. When I first heard this track, I rinsed it in my Walkman over and over and over again, and I still do, so it must have had an influence on me and my taste in one way or another.
FANU:
Photek was truly at the top of his game with his break production, and influenced many – including myself – there's no doubting that!
Tracks of yours such as "0001" (above) are an indication that you're putting some serious efforts in the breaks you do.
Drum & bass needs more of that, so producers: take heed!
As your EP has been doing its promo rounds, it's been causing a lot of reactions, all of them positive. Some people have been almost shocked by the fact that you "came out of nowhere" and your stuff sounds so huge and well-crafted.
I've seen comments such as "Why the hell haven't I heard of this dude before?", and DJ Bailey was playing some of your stuff before we decided to release the EP, and Outrage seems to like it as well. A lot of fanatic d&b heads have been praising your stuff.
Every time I drop some of your tracks on gigs, people get crazy, faint, die, or something like that.
How does it feel? What do you have to say?
FISTFUNK:
I haven't heard my own music in a club environment, and to know that there are people around the world that dance to stuff I've made makes it feel kind of surreal – but of course in a good way!
As for me being unknown, I've always made music for myself and I've really enjoyed the freedom of not caring if anyone likes what I do or not. After producing music for over a decade and not really putting any effort into sending stuff out, I had to stop and think about what I was doing.
The Fistfunk EP is the result of me having to go through the process of looking at myself in the mirror and asking myself what the f00k I've been doing for the last X years and does anyone except me even like it?
Also, another reason that led to the creation of the EP is that I feel that not until now do I feel that I have enough knowledge and skill to be able to create some of the ideas that I have in my head. I still have a loooooong way to go and that makes me feel good.
"It`s not about the destination, it`s about the journey" etc.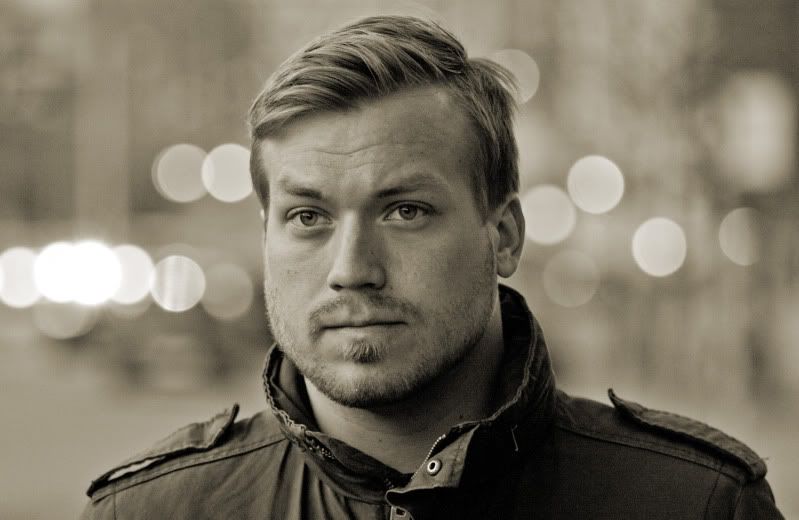 FANU:
If this is really the first material you're putting out for the public, well, I bet you've got one nice ride ahead of you!
Let's talk about style as yours seems to be very strong on the EP.
I guess everyone has one's own style in d&b, whether or not they're trying to go for it consciously.
If you had to describe it, what's your "thing" when it comes to making d&b? What's the thing you're striving to achieve with it? Feel free to elaborate!
FISTFUNK:
I've been thinking about this myself, and I'm not sure.
I try to create original-sounding drums with interesting grooves because that is what I want to hear when I listen to d&b but I don't know if I can call this my style.
I will say that perhaps my style is the way I make my drums and basslines – even if that sounds pretty retarded when thinking about the name of the genre in question!
Maybe it is something really obvious that I haven't noticed myself. Might be
easier for someone else to notice if there is something in my music that might
be seen as my own style.
I'm not really trying to find a style that I can call my own, though: I want to
create something that sounds new and fresh. If everything I create sounded
instantly recognizable by its sound aesthetics, composition or anything else, then
it wouldn't actually be new and fresh at all. I guess this is not a good approach when it
comes to marketing my music as a product or creating an image of me as an artist,
but I'm not making a living out music either, so I don't give a shit!
FANU:
Just do it for yourself, don't give a shit, see if it goes anywhere. That's the spirit. Keeping it real.
As far as I know, you definitely seem to like making other styles of music as well, which is awesome (no man should do d&b only, imho). You sent me some bootlegs, which were pretty damn kick-ass, actually.
Tell us what's cooking in the Fistfunk lab when you're not making d&b?
Do you have plans for putting out non-dnb material, too, and would that be under the Fistfunk moniker as well?
FISTFUNK:
I like the thought of being able to create any kind of music that I'd like to hear, but also music that I haven't heard before. I try to step outside of my comfort zone as much as possible when producing because this way I might learn new techniques or perhaps even a new approach to creating my music.
It would be an awesome achievement to have music released on labels from totally different genres – and to get signed purely on the basis of the quality of the music.
I do have a couple of projects that will be under different monikers and I intend to try and get the stuff signed at some point.
Jungle is where home is at for me though because it's the genre that I always keep returning to after having these different "excursions" to other music styles.
FANU:
Care to tell us what you use for producing music? I saw some people were asking you that on FB already. What gets you buzzing? What inspires you?

FISTFUNK:
I'm a software only guy and I've used the same software for ages (Fruity 6 & Nuendo).
I'm happy with my workflow etc. so I don't see any reason to upgrade (at least not yet).
I don't have a magic plug-in either. I think after you know and understand your basic sound-shaping tools + your sequencer, it's mostly about listening, analyzing and understanding music/sound in general. This knowledge translates automatically to better "sound quality" and music, imho.
Inspiration for me can come from anything really. I might get inspired by a sound, a sample, a mood, an idea, weather, life etc.
FANU:
Are you planning to be gigging in the future? I wouldn't be surprised if promoters were eating you up after hearing the kind of stuff you're making.

FISTFUNK:
Yeah, that is something I'd love to do!
I've never really played a "proper" set anywhere, so I'm working hard on reaching a level where I feel that I am satisfied with my skills.
FANU:
Where can people find you in the Internet world? How do they get in touch with you if they want to send you fan/hatemail, booking requests, how-the-hell-do-you-make-those-drums types of questions, etc?

FISTFUNK:
I just created a Fistfunk page on Facebook and I'll be going to use it as a main outlet for informing people about stuff regarding me and my music. If anyone has any questions about anything, just send me a message there.
Additionally, you can also give me and my tunes comments and feedback on my Soundcloud page.
FANU:
I can't help ending this interview with some randomness, so bear with me.
Do you like coffee? If so, what do you put in it, if anything?

FISTFUNK:
I love all sorts of coffee. What I put in it depends on my mood and the type of coffee.
FANU:
Favorite beer(s)?

FISTFUNK:
When I drink beer, the brand doesn't matter. Pretty much any lager goes.
FANU:
I heard you were getting (back) into skateboarding?

FISTFUNK:
Yeah! I just bought myself a new complete and I'm really looking forward to this summer. I skated intensively for 5-6 years when I was younger, and it was something I was really into but I busted my knees so I had to quit.
The knees have been ok for a few years now so I think they are ready for some more punishment.
FANU:
Hell yeah! I think we should drink lots of coffee + beer and go skate.
What music have you been into recently?
FISTFUNK:
Bonobo, Pepe Deluxe & Teebs + random records from the flea market.
FANU:
Is walnut a nut? No Googling!
FISTFUNK:
I've always thought so. Never questioned it though..Yes?
FANU:
No, it's actually a legume – so now you know!
Plans for the summer?
FISTFUNK:
Work, family, music, friends & skateboarding.
FANU:
Sounds like a plan!
Shout-outs, last words, anything. Feel free to say whatever you want, man.
FISTFUNK:
Shout-outs to my family and everyone who has supported me in one way or another. Thank you very very much!
Fistfunk's self-titled EP is out now.
Buy the EP at Digital Tunes, Juno, iTunes, or any other decent digital store.