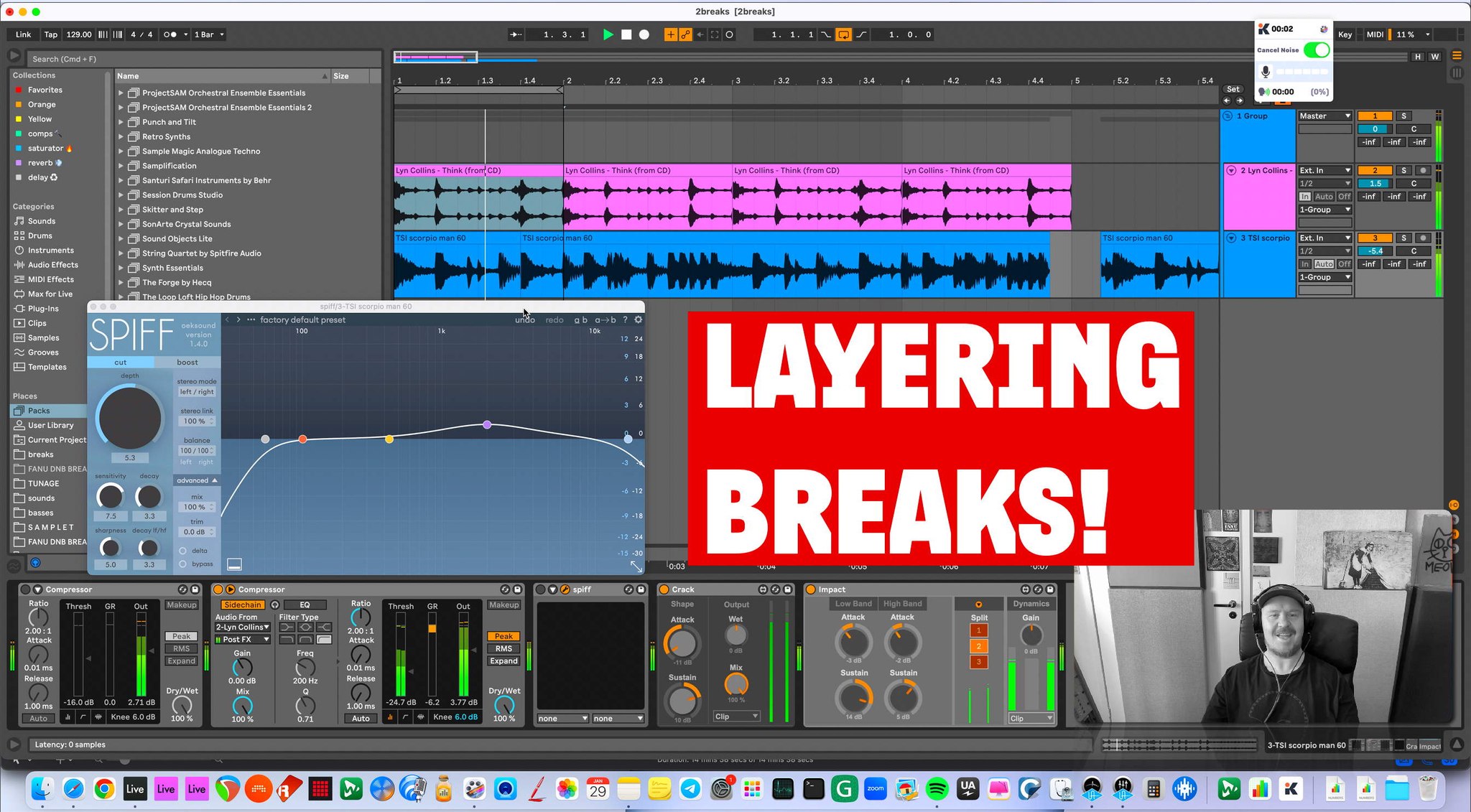 PROCESSING LAYERED BREAKS
https://www.patreon.com/posts/77897678
Chopping Science vol. 2 drops in Feb, but for now, I wanted to share a few techniques in layering drumbreaks.
Going thru some plugins and techniques to really squeeze some added tone out of a supporting break while keeping a main break on top.
I can guarantee there's especially one plugin you've probably never used before which can really enhance the energy in the signal.
Add these tips to your mixing/processing toolbox and start creating your own monster layer breakbeat with a dope tone!
Also dropping a tip on a new break for you that you prob don't have…great for jungle and hip hop.