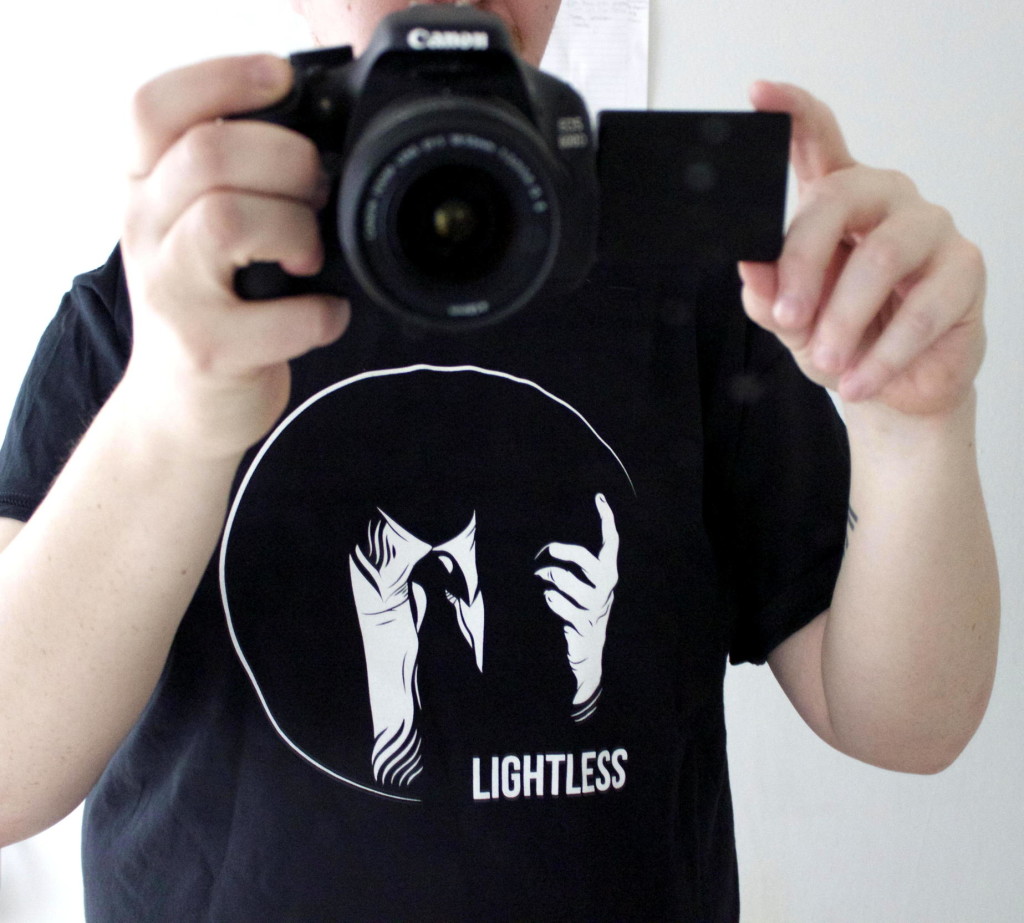 Classic Lightless logo t-shirts back in stock to celebrate 10 years of Lightless.
15 EUR a pop.
It's t-shirt weather sooner or later, so you know it makes sense. You don't want people to think you're a homeless person / D&B producer in your worn-out ragged old shirt, do you.
Comes with a high-quality Lightless sticker (as seen in the pic) – the material is closer to plastic than paper and won't rip off leaving your surface or papery and gluey. I'll probably write some lame message on the flipside.
Handmade screen printed.
100% cotton heavyweight Gildan Ultra shirt.