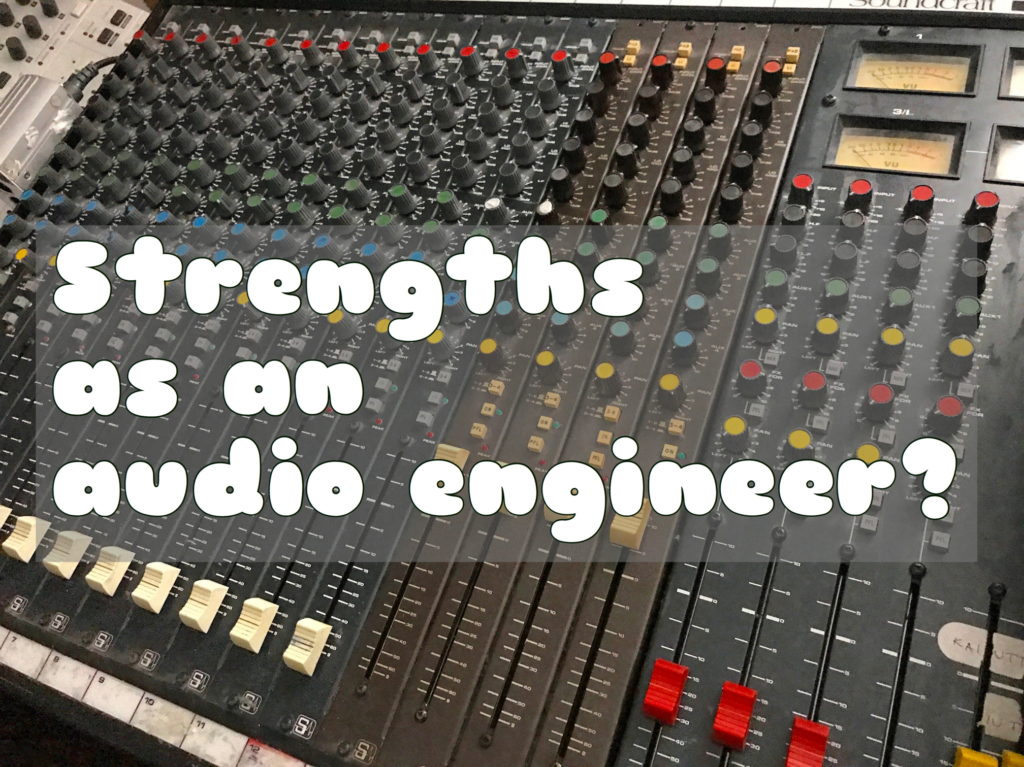 • SEE MY CURRENT RATES + INFO HERE •

• MY STRENGTHS AS AN AUDIO ENGINEER? •
Maintaining close, tight communication with the client is key to me – to ensure ideal end results. I want no less, and I don't want to get paid before we're there (I'm often suggested pre-payment, but I always say, let me make it right for you first, and then you can pay me…and my clients always pay me, even though the option of not doing so in case they didn't like it is there).
What's very common with most mastering services (especially big, expensive ones) is that you send them your mix/premaster, they do their job…and even if there's some glaring issues in it, the mastering engineer won't make a point about it…then you'll get the master back and hear all the shortcomings emphasized – but the mastering engineer won't point it out to you (I do; I always feel we're in it together).
Then, normally you'll send your new mix to them, and they'll run it thru the chain and ask you for a revision fee. If they're fully analog and the chain doesn't exist anymore, you'll pay the full price again.
I rarely charge for a new bounce OR mixdown critique when mastering is booked, but I do point out things in the mix that I feel should be addressed for an ideal end result.
Most common things to point out are drumsound levels, bass levels, kick and bassline clash, and ratio of drums vs melodic elements.
I mix and master music every single day. On top of that, I make music of my own and I can say with confidence that it's as professional as it gets. And I want to get your sound there, too.
I can say I'm a stone-cold expert in immediately hearing the major shortcomings in a mix. And I'll point them out to you for no extra charge. Because it's my pride to make it sound great; I can't be the guy who just does his job and lets the client find out about the shortcomings; I'll inform him about them if necessary. This is something not very many mixing/mastering services offer.
And this is something I get a lot of thanks for.
Another strength relates to all of the above directly: I don't "fail" often. This means I rarely get a client who's left unsatisfied. This happens 2-3 times a year, which is exceptionally low, considering I mix and master on the regular. Reason for "failing" usually is the client's unrealistic expectations in terms of how strong his song can become…but I'll always try to be honest about that in the beginning as well. I ask for a few references, and if I can hear the premaster is far off from them, it's also my job to tell that to the producer.