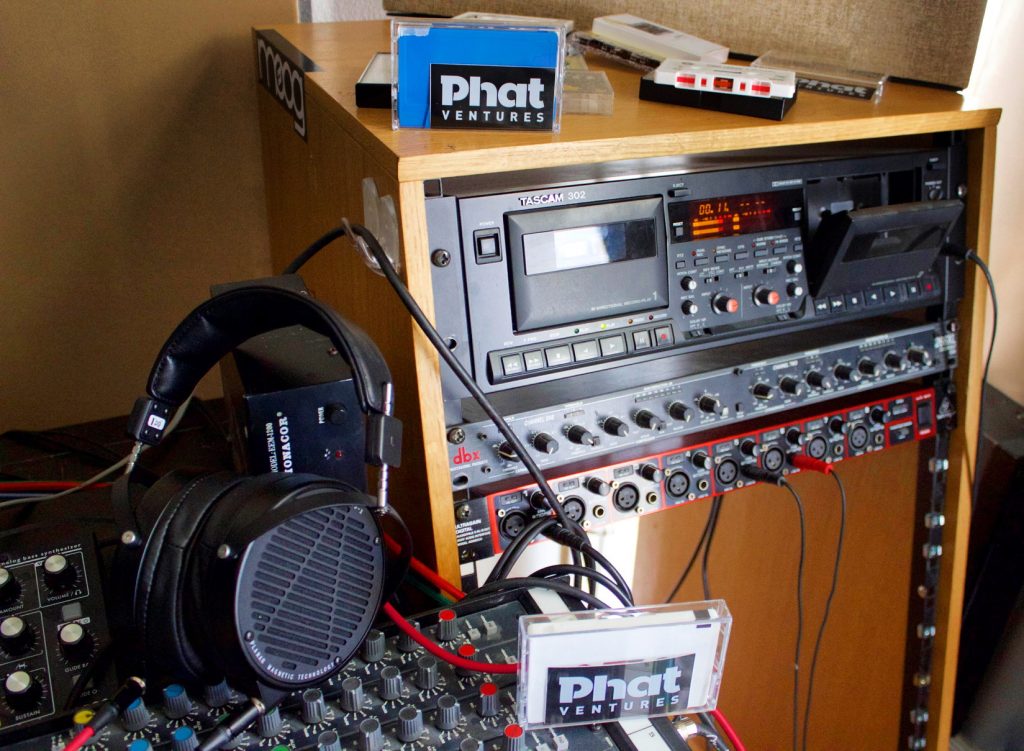 January 2017, it'll finally be time for Phatventures. The idea has definitely been brewing for a while, and tons of beats have been cookin' as well.
Some peeps have been asking where the label is, as the name's been popping up a bit, and that's a legit question, sure enough.
It was supposed to kick it off in summer 2016 and start with a 12″ vinyl LP, but as it sometimes can happen, things with vinyl can get a bit painful when things get messed up at the plant. And they sure did, costing months of waiting and some nerves.
Truth be told and a very long story short: last week I finally said I'll cancel the pressing thing as I felt it was not going anywhere, and things were not moving. It's my philosophy I can't push things that ain't coming naturally, as sometimes it's not meant to be.
We'll be kicking off with tapes and digital in January. I gotta say, the sound of tape really compliments the "golden era" type hip hop – don't you agree?
There's already 2 full-length FatGyver albums done waiting for 2017 release, and there's an absolute ton more cooking, and 2017 should be good for those who like hip hop – and tapes.
When you're obsessed with making music, there's no stopping.
Anyways…January 2017: time for first Phatventures beats.