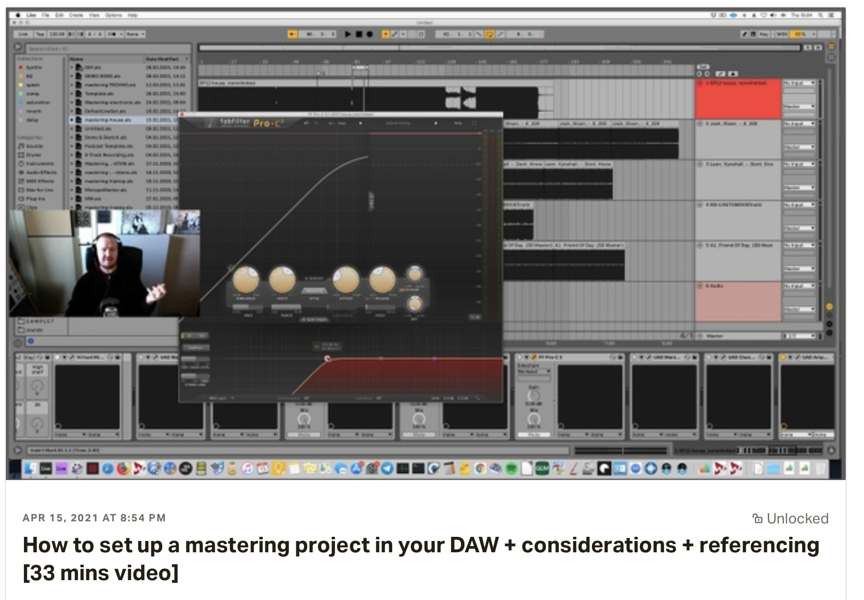 I've been requested a lot to do a video about how to set up a mastering project in your DAW.
Find it on my Patreon.
I show how to set up a project with reference songs, talk about various considerations, and also go through some of the tools I use the most.