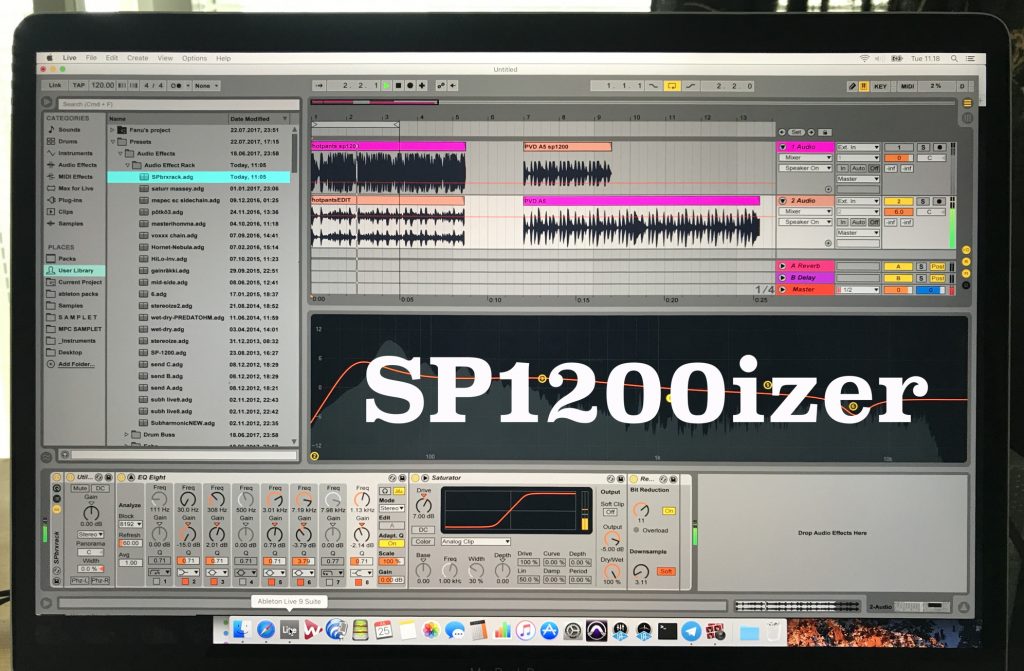 I did an "SP1200izer" audio effect rack for Ableton Live.
How did I do it? I sampled two drumloops into my SP 1200 and back, and then put those on an audio track in Live and decided to try and make the original versions sound as close to the SP 1200 versions as possible. The result is this audio effect rack for Ableton Live.
I didn't test it with any "music" or melodic material, but I was quite happy with how it sounded with those two drumloops. It's not 100% 1:1, but it's close enough, and sounds quite lo-fi and dirty.
Feel free to mess with it and let me know how you like it!
I'd like to emphasize that
1) this is not the result of any intensive experiment that took days of work using tons of audio material and intensive testing, which is what would be needed if you wanted to create a reallyreally authentic version that'd suit all scenarios and all samples, and
2) I'm definitely not trying to say this'll replace any actual SP 1200 out there. So take this lightly 🙂
You only need Ableton Live; no 3rd party plugins needed.