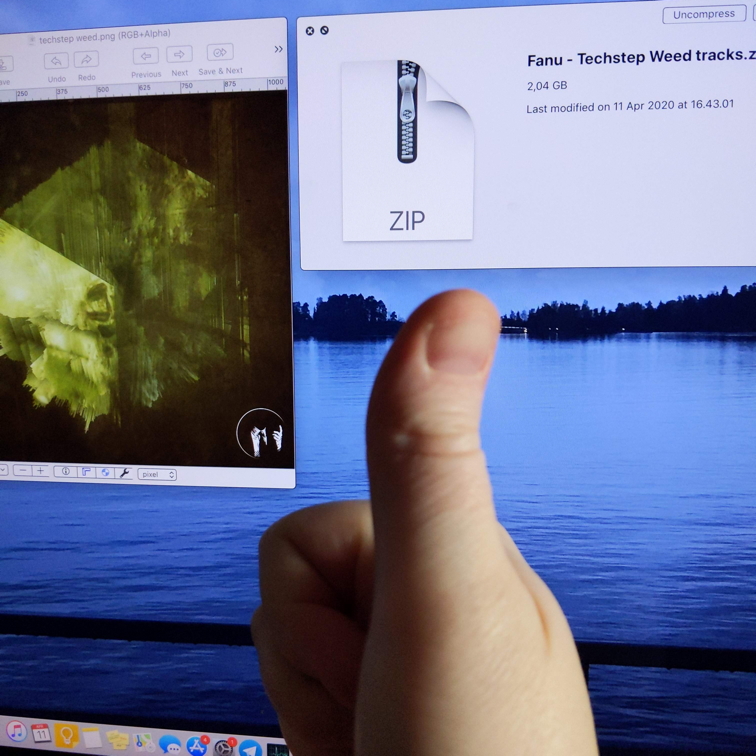 Alrighty!
I upload all the tracks of Techstep Weed to my Dropbox as audio tracks.
A few buses are included (drums, bass, some synths).
Files are 24-bit, 44.1K with some headroom.

You can either use them as samples in your own music, or if you want to have a go at a remix, please do (I won't promise reposting or releasing any but will def take a listen if you remix the shizz)!
It'd be nice if you could do one of the following before downloading (i.e., choose your way of supporting):
1) Buy the song for a price that's more than 0.
2) Do a donation to my Paypal donation page.
2) Share on your socials either:
my IG post about it,
the song's Bandcamp page,
the song on Soundcloud, or
this blog post (the one you're reading).
ONE is enough of course!
Please do not share the direct DL link: doing one of the above, you'll help my artistic efforts.
Once you've done it, you can download the files here.
Now, stay home and rock some beats! Lemme know how it goes 🙂
-Janne